Documentary 2015 – Origins and Inventions Fellows Program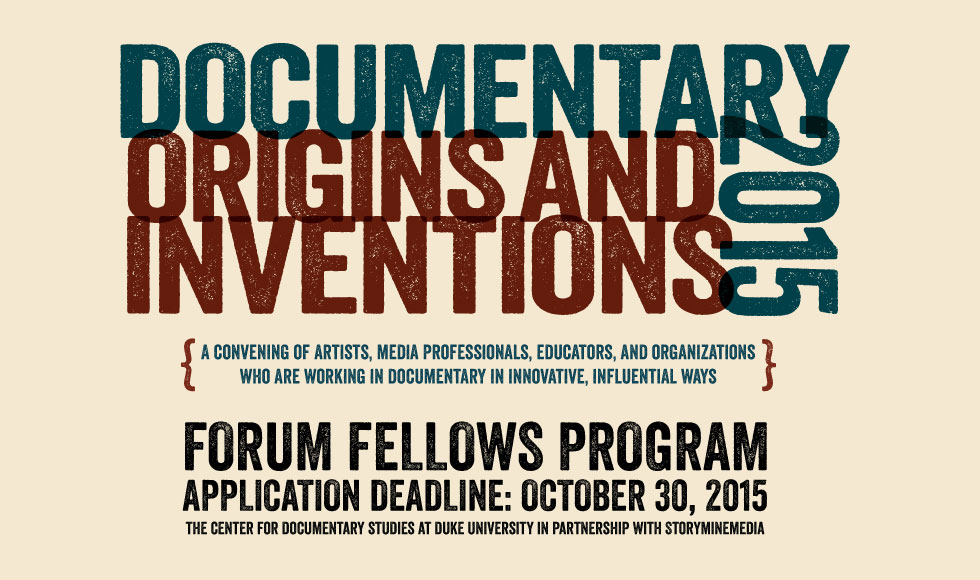 We are thrilled to announce that we will be running a fellows program in conjunction with the 2015 Documentary forum being hosted by the Center for Documentary Studies.
The Center for Documentary Studies at Duke University will host a 25th Anniversary celebration and national forum on November 20–22, 2015, in Durham, North Carolina. Documentary 2015: Origins and Inventions will bring together photographers, filmmakers, podcasters, writers, media professionals, educators, students/alumni, and supporters to view compelling documentary work and to examine central issues in the documentary field, recognizing deep traditions while training an eye on the future.
Undergraduates, graduate students, continuing studies students, alumni, and community members have the unique opportunity to participate in the Forum Fellows Program at the Center for Documentary Studies at Duke University. A select group of talented and passionate aspiring documentarians will be chosen to participate in and document the forum.
In addition to attending panels, screenings, and special events, fellows have the opportunity to network with documentary professionals in a variety of fields and seek advice that they can apply to their own careers.
Applicants can apply in one or more of the following areas: Videography, Photography, Audio, and Production Management.
All applications must be received by Friday, October 30, 2015.
---