We got in! – Full Frame Documentary Film Festival
We are thrilled to announce that Overburden will premiere at the 2015 Full Frame Documentary Film Festival!
Chad surprised us with the news by calling a phony team meeting to go over some paper work. After 20 MINUTES of business talk, he handed us a "contract" to review and told us to turn to page three. As you can see, we really kept our cool when we read what was on that page.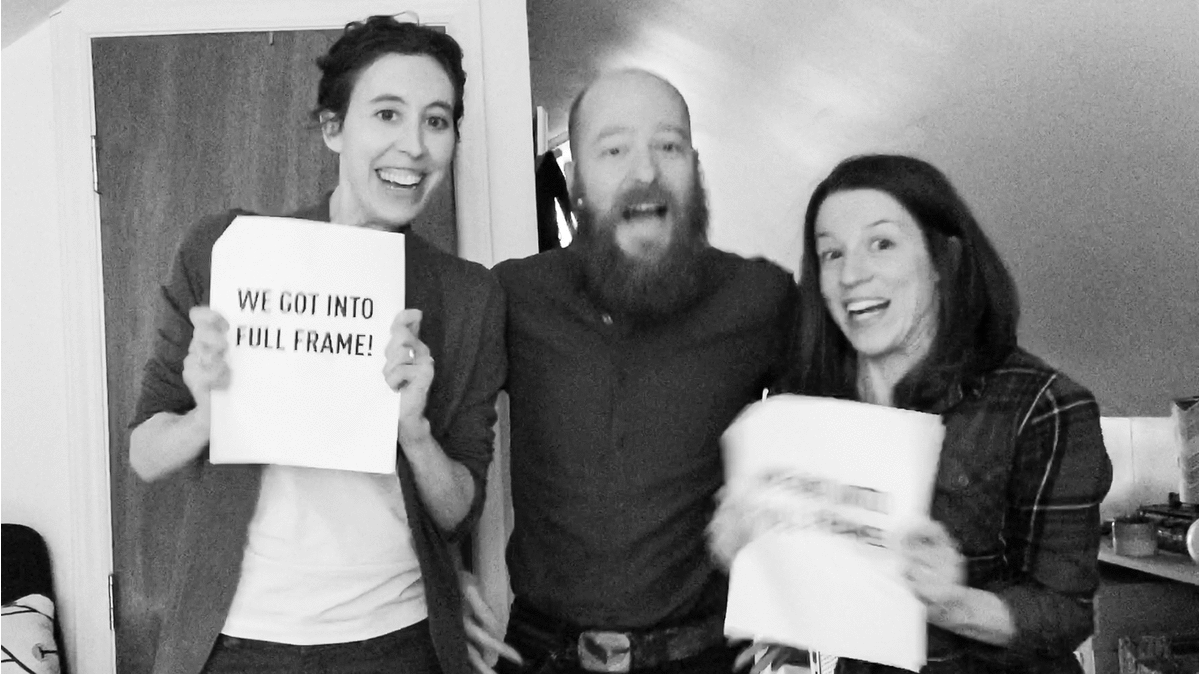 Full Frame holds a special place in our hearts because not only is it one of the nation's premier documentary film festivals, but it also happens to be in our backyard. We are so excited.
You can see the film's trailer here (cut by the very talented, Ora DeKornfeld). And learn more about the film here.
---