StoryMine News /// "Overburden" at FreshDocs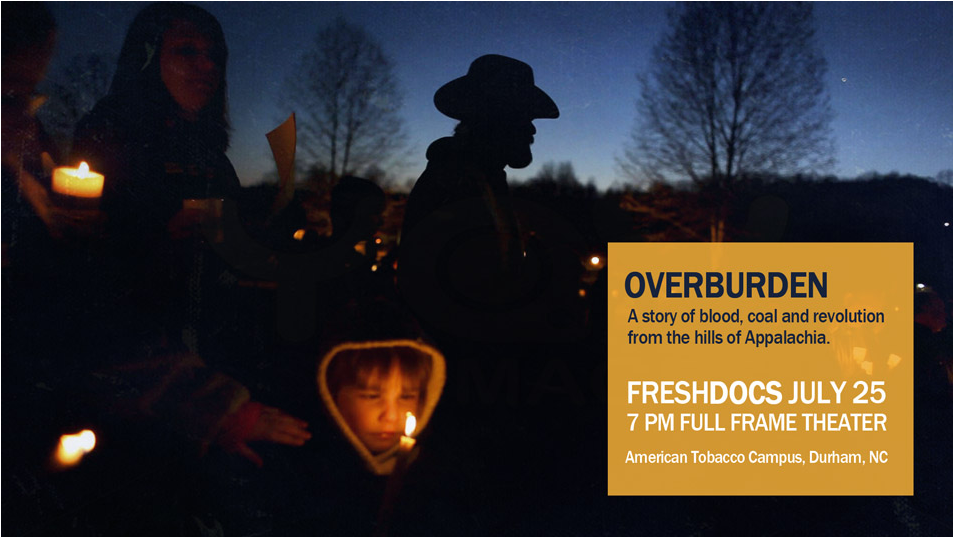 Join us on July 25, 2014 for our first work-in-progress screening of Overburden. We're fresh out of the editing suite and need your feedback as we move forward to complete the film.
On Friday, July 25th, The Southern Documentary Fund and the Center for Documentary Studies at Duke University will be screening Overburden, the film we've been editing and producing with director Chad Stevens, at the Full Frame Theater at American Tobacco in Durham. The screening is part of the Fresh Docs series, designed to let local filmmakers screen in-progress and newly completed films to a local audience.
See more details at the Center for Documentary Studies site.
The Fresh Docs series is free and open to the public, and each event includes a moderated discussion with the filmmaker after the screening. For audiences, it's a chance to learn about the documentary process as it happens, and potentially even influence the direction of a film in the making.
About Overburden
Overburden is the story of a fiery, pro-coal right-winger and a tenacious, environmentalist grandmother as they take on the most dangerous coal company in America. These two lives intertwine as Betty and Lorelei unite to fight to rebuild their fractured community. Decades after Barbara Kopple filmed Harlan County, USA, the coal industry is now facing extinction, and with an increase in alternative energy and the work of these two courageous women, the epicenter of change may just come from the most unexpected place, the ridges of the Appalachian Mountains.
---